backdated entry..cny holiday finally ends..n i'm soooo sad..hahah..it was not easy to get long break like this especially during nov - april (unless u're on MC or EL)..but then..i'd enjoyed the break..it was fun+relaxing and costly too!!(keja mcm nak gile utk cari duit utk dibelanje..so sgt reasonable) ..
sat..
-went back to the office for a while..n upon seeing nobody was there..soo decided to go home..
-did nothing..sleep the whole day
sun..
-went to one utama wif mawar n her frens..did some shopping there...spent almost $200..i was not on a shopping spree..i was just feeling so bored with my office attire n i felt that this is the right time to revamp my professional look..cewah..summore..baru nak merase gaji bulan 1..
mon
-me n rina secara tiba2nye decided to go to genting..Kota Keriangan..though it had been raining since 7 am..but the urge to leave KL was so strong..sooo..dgn punyelaaaaa ramai org..me n rina mendaki laa genting higland tu..unfortunately..the cable car gave me a creepy feeling that day..tetibe stop tgh2 jalan..n i was like.."ya allah ..semoga kami selamat sampai" all the time till we safely reached there..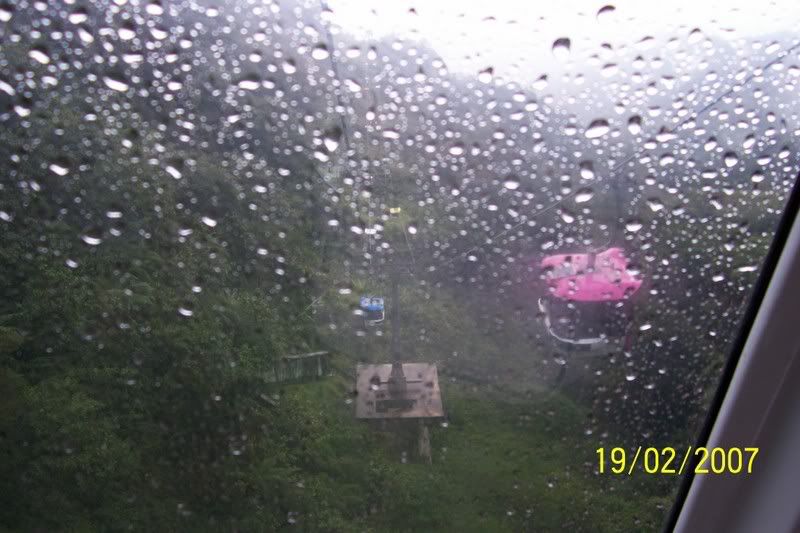 -i did my first archery at genting..which is testing my muscle strength but the same time..I was so excited..as now..I have add one more sports which I know how to..(p/s: but I will never can add 'swimming' into the list..hahaha)..decided to tryout the flying coaster..but as it was still raining..most of the outdoor theme park attraction is temporary close..soo..where else to go? Arcade...where we try out our skills to be the combat squad..ghostbuster..michael schumacher..and skiing of course..
-had our lunch at Sushi King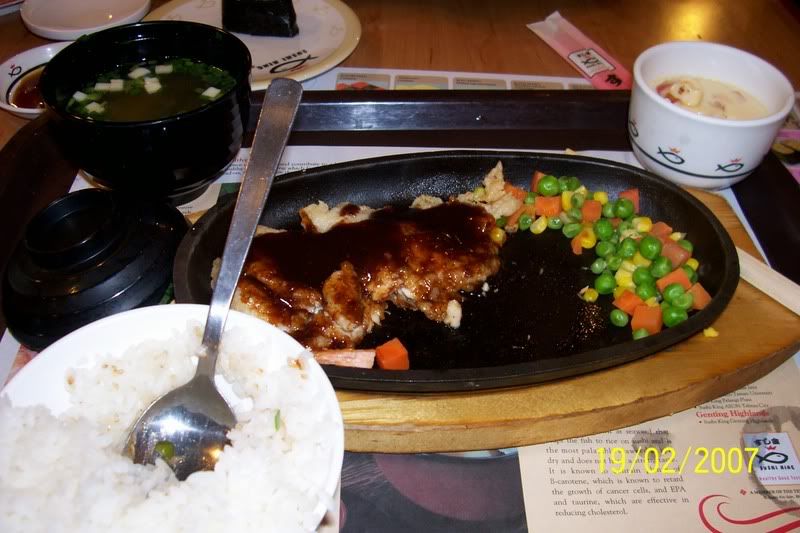 -had a walk at the galleria..n posed quite a number of pix there..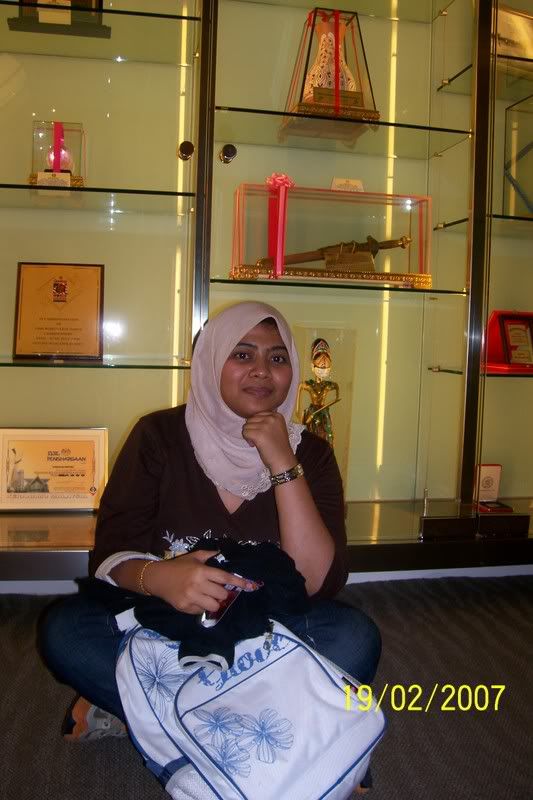 -4.30..chow~