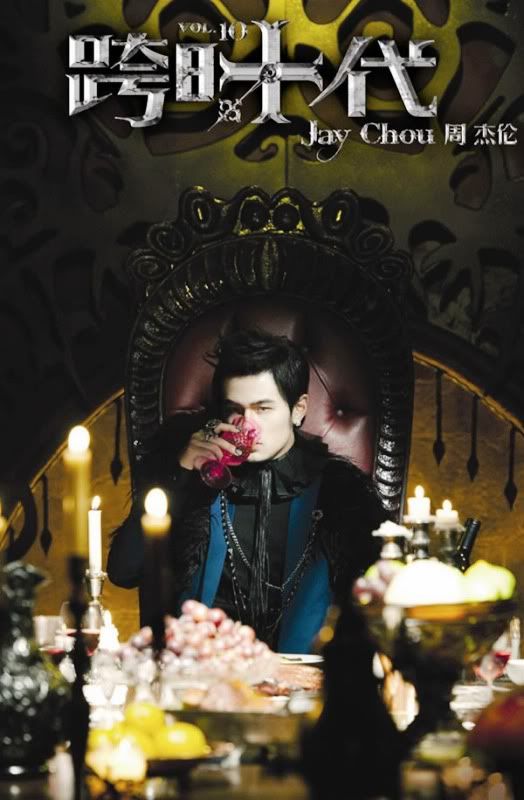 lately, cam susah je nak cari album local yg best. kalo ade pun tak byk. kekadang dgr single jek best, beli dgr whole album satu-dua lagu je best lelain cam main tangkap muat je. dan mungkin sbb tu, aku slowly beralih arah ke k-pop , j-pop dan east asia productions. byk kali gak org tanye, ko faham ke ape yg ko dgr tu? aku cakap aku mmg tak paham, tp aku puas hati dgn mutu nyanyian n rentak lagu tu sendiri. Kekadang sambil aku dgr aku akan cube teka lagu tu cite pasal ape, n then aku surf kat tenet translation lagu tu utk confirmkan tekaan aku. well, kekadang betul kekadang melencong skit. hehe. so baru2 nie aku dgr latest album Jay Chou, The Era. Merupakan album yg ke 10 dan baru je release in May 2010. Ade 11 track sumenye and aku ske sume lagu dlm album nie.
The Era
1. Kua Shi Dai (The Era) - hip hop + rock (urban rock kot)
2. Shuo Le Zai Jian (Said Goodbye) - ballad, best
3. Yan Hua Yi Leng ( Fireworks Cools Easily) - ballad, cam lagu lame2 skit , best
4. Mian Fei Jiao Xue Lu Ying Dai (Free Instructional Video) - cam rap skit lagu nie, ade style lagu lame skit
5. Hao Jiu Bu Jian (Long Time No See) - easy listening, sweet song + cheerful song, ade style lagu korea
6. Yu Xia Yi Zheng Wan (It Rains All Night) - too ballad, love the verses
7. Xi Ha Kong Jie (Hip-Hop Air Hostess) - hip hop
8. Wo Luo Lei, Qing Xu Ling Sui (I Cry, My Emotions Are In Pieces) - ballad, sad song
9. Ai De Deng Fei Xing Ri Ji (Love Waits For Flying Diary) - catchy song
10.Zi Dao Zi Yan (Self Directed and Acted) - best
11.Chao Ren Bu Hui Fei (Superman Can't Fly) - ballad , paling best!
my personal take is 9/10..dah pusing dgr byk kali pun still rase best..:)